Now students don't have to start college alone, but can go with a team of other incoming Christian friends and leaders at their future college they get to know many months before they land on campus! 10-12th grade students can prepare for exciting mission together with engaging content for youth groups as well as parents.
Every Student Sent is a national movement and a free community-based platform to connect all US high school students to existing ministries, churches, and each other, in order to propel them towards Gospel-centered mission as they navigate and engage culture during college. Churches and schools have seen this reverse the 70% college faith drop off and help students grow in their faith and engage campuses for Christ. No longer do you have to see years of investment into students go down the drain. Freshmen and Sophomores can gain an exciting vision of serving Christ in college. High School juniors and seniors can connect with college ministries and churches at any US campus as part of their college search, then join online teams of staff and other Christian freshmen heading to the same college. See this recent call to action by Josh McDowell.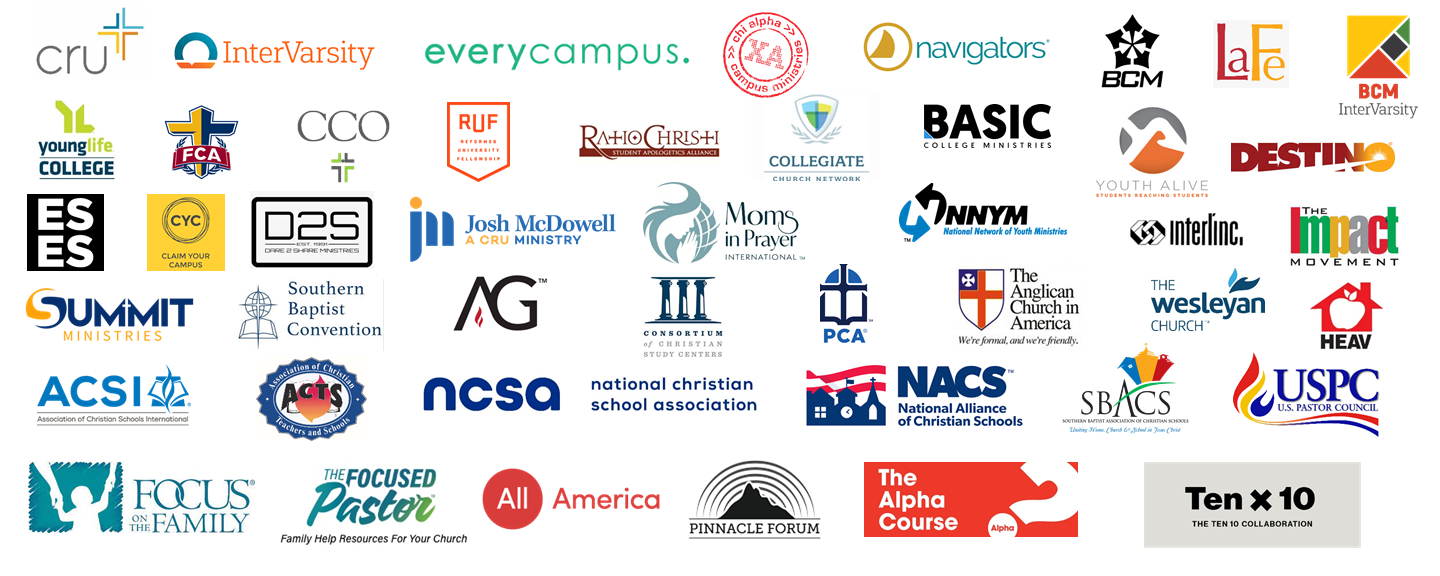 Benefits to churches
Reverse the 70% college faith drop-off and empower students to impact universities
Video material you can use to engage your youth group - grades 9-12
If you want to serve a local university, you can add your church to ESS so incoming students find you.
Parents appreciate the practical help for them in college search, ways to talk with their students, finding career and major, and avoiding massive college debt.
A youth leader dashboard to quickly show you who is engaged and who needs help.
Simple steps to help students and parents today:
Feel free to contact us at the bottom of this page for questions or a short demo over Zoom!
Pastor Story: Disciples making Disciples
SBC's Ronnie Floyd - Empower Students
How Every Student Sent Helps
Get More out of Every Student Sent
Introductory Zoom call - Every Student Sent is simple to use, and you can just follow the steps below, but we are glad to set up a Zoom call to demonstrate the platform and answer any questions from your team. We can also help you every step of the way in getting quickly set up, or you can do so yourself. There is no cost to any of this. Just contact us at the bottom of the page.
Log in as a Youth Minister. Multiple staff can do so, or they can log on as a parent.
Notify your church. Share the above Student and Parent videos in church. More in the

College-bound Kit

Send teens the Student Page or a sample email in the College-bound Kit. This will encourage them to try out ESS, search colleges, chat online with ministries, follow ESS ministry social groups, and start taking the Thrive and other courses. Give them ministry experience as a Student Mobilizer.
Email parents, inviting them to use Every Student Sent with their teen. Include the ESS Parents Page. We can equip some to help you mobilize other parents. A sample email is in the

College-bound Kit.

Hold Some Great Youth Group Meetings!

(click red links)

Add your church to local university listings so college students find you! Go to Create a Group in "My Sent Hub" and create a separate group for each college
AUTOMATICALLY INVITE YOUR STUDENTS
Inviting Students to the Pastor Dashboard. Just follow these Directions. This will allow you to easily invite all your students by graduation year, and see their level of engagement at a glance with

no additional work on your par

t. We recommend that you invite grades 10-12. See contact information at the bottom if you would like some help.

The growing set of resources for families
Worldview
Click to see initial content on Worldview from Summit Ministries. More content is being provided by other recognized national ministries.
Career & Major
Click to see initial content on Calling, Career, & Major from Crown Financial Career Direct. More content is being provided by other recognized national ministries.
FURTHER WAYS TO BLESS STUDENTS AND YOUR CHURCH
During Junior and Senior college search, encourage students to make ministry and church connections part of their selection criteria.
As soon as final colleges are selected in the senior year, recommend students become an active member in ministry social groups at that university and team up with other incoming students, and collaborate how to reach their dorms during first weeks Sweet Spot.
During Christmas break, invite your recent grads to share with your students about their first semester in college, and how helpful it was during the first weeks to already have friends, mentors, and study partners, and how they had seen students come to Christ and be transformed. Take the energy there and adopt a local high school in collaboration with our high school partners like Youth Alive, FCA, Cru High School, YFC, Young Life, etc.
Bless your community. Spread the good news about Every Student Sent to all other churches and Christian schools in your community. Send this ESS Churches Page, and this City Movement Page.

Volunteers in your church

- See the ESS Ambassadors page about ways parents and students can help.
LATEST NEWS:
You can now follow the new

Church & Youth Leaders Collaboration Group to network with other pastors and leaders, find resources, and participate in monthly Zoom meetings with national church and youth thought leaders.
If you missed SENT 2021 - the powerful content for teens and parents is broken into 7-minute topics in Courses