Connect every Junior & Senior to College Ministries & Churches
(For 10-12th grade students and their parents)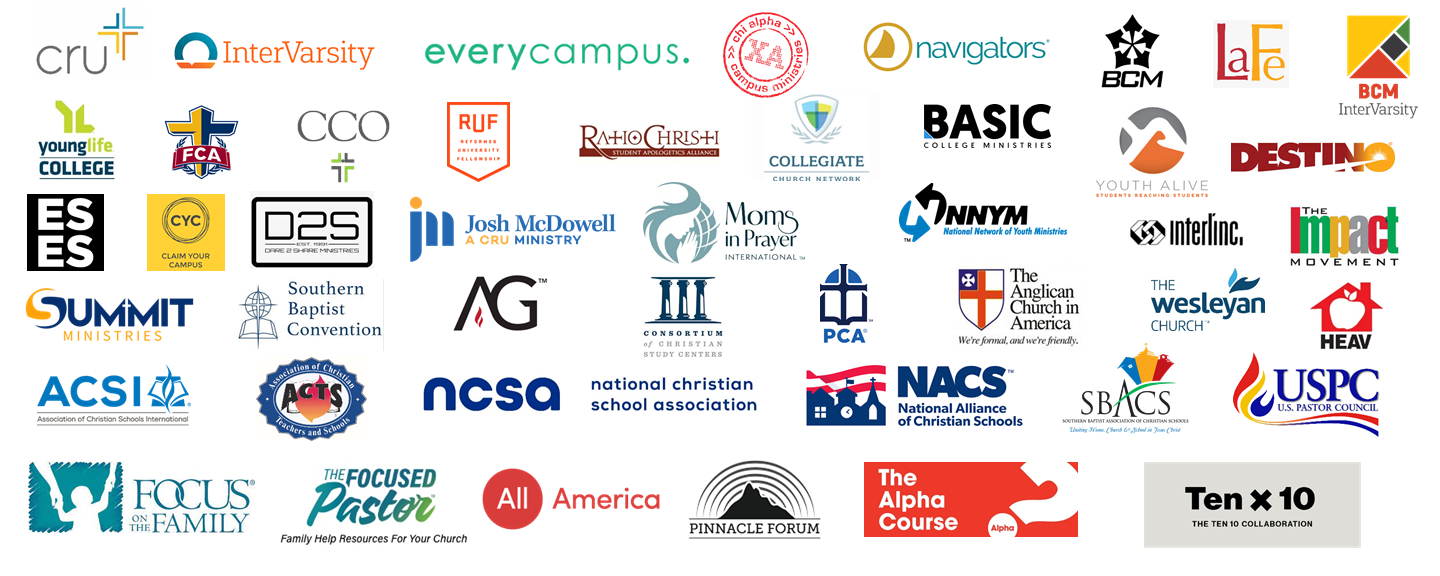 Every Student Sent is a national movement and a free community-based platform to prepare and connect high school students to existing ministries, churches, and each other in order to propel them towards Gospel-centered mission as they navigate and engage culture during college. See this Call to Action by Josh McDowell to reverse the 70% college faith drop-off
Benefits to Christian Schools
Help Juniors and Seniors find and relationally connect with college ministries and churches at any university
They start college with a team of friends, leaders, and possible roommates up to a year or more before college
Reverse the 70% college faith drop off and replace it with thriving students on mission.
Parents have tools to prepare their students for college
Content can be used in spiritual formation classes and college readiness sessions
Schools can measure and report on success, as a distinctive for enrollment growth.
Empowering Students for Success
Your goal as a school is to develop life-long disciples and world-changers who have a passion to make disciples themselves. This is often cut short. A Navigators study showed that the connections made during the first 72 hours on campus often dictate life-time spiritual trajectories. The first week's on campus is also when non-believers are more open than any time in their lives, and gives your students a tremendous opportunity to grow - IF they are focused and prepared! Connecting in advance has been shown to reverse much of the 70% college faith drop-off. Creating tangible experiences for 10-12th grade students makes all the difference. To explore www.EveryStudentSent.org, you will first need to register above as a School Counselor or Parent. ESS is supported by donors and foundations, so there no cost to anyone, schools, churches, students, and parents.
Measured Outcomes of Students Succeeding in Faith after graduation. Schools will be able to measure the percent of students maintaining fellowship after their first semester vs the typical 60 - 80% drop off nationally.
Now students can connect and chat with campus ministries and churches at nearly every US university, and interact in social groups run by campus ministries and churches so they land on campus with a team already in place!
Give all high school students a tangible and exciting vision for mission at their future secular or Christian university. The social space allows them to sample and engage with campus ministry even in the time of COVD shutdown.
Help juniors, seniors, and parents select universities based on getting to know ministries and students on campus
A Counselor Dashboard allows you to upload all your students and see their level of engagement with no extra effort.
Rich content and a Learning Management System features and every growing library on discipleship, worldview, apologetics, and evangelism, plus practical college planning resources to help students find calling, career and major as well as ways to minimize college debt. See the initial Thrive Course about embracing mission, you can use in your spiritual formation classes.
Create grateful parents with tools to help them guide their students in college selection, spiritual formation, right career direction, and minimal student debt.
Helps the school become an educational beacon to your local church community for increased engagement that can strengthen your region and even boost enrollment.
How to get started
(ESS has become a simple way to help students and families during COVID with the college readiness functions and integrated social platform they can use.)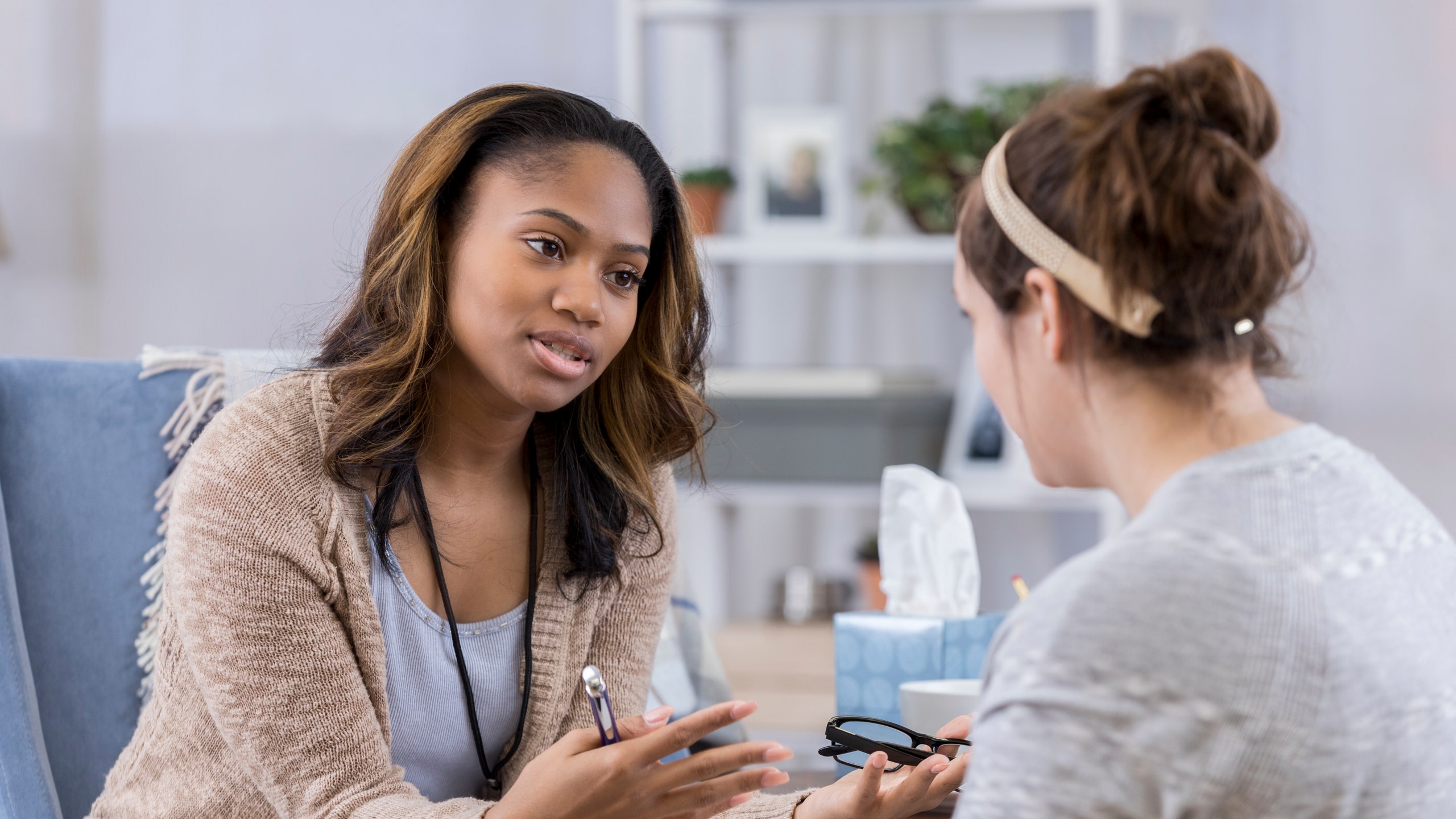 Start with an Intro Zoom call with us - Every Student Sent is simple to use, and you can just follow the steps below, but we are happy to set up a Zoom call to demonstrate the platform and answer any questions from your team. If you want we, can even have you fully set up in minutes. There is no cost to any of this. Just contact us at the bottom of this page.
STEPS YOU CAN TAKE TODAY
Log in as a school counselor. Multiple staff can do so, or they can log on as a parent.
Inform Students and Parents about the website. Sample emails, newsletter content, and videos are in the Media Kit.. Your school will immediately benefit from this simple step. The parent email includes this ESS Parents Page.
FURTHER WAYS TO OPTIMIZE THE BENEFITS
Set up your Counselor Dashboard. We can do this for you, or we can send you directions. This will allow you to quickly upload all your students by graduation year, automatically invite them, and see their level of engagement at a glance -- with no additional work on your part. We recommend that you upload grades 10-12.

During Junior and Senior college search, ask if they have engaged with ministries and churches as part of their search and what they learned.
Class Content. Have a counselor and/or spiritual life director hold sessions with students to discuss college transition and show them how to search for ministries. You can show a Thrive Course video for discussion, or even make it a regular Spiritual Formation class. Do the same with Worldview and other content being added regularly.
As soon as final colleges are selected in the senior year, recommend students become an active member in ministry social groups at that university. This way the be part of a team all summer, encouraged by ministry leaders and pastors, and hit the ground running with Christian friends before the first day.
When school resumes in January after Christmas break, invite your recent grads to share with your students about their first freshmen semester in college, and how helpful it was during the first weeks to already have friends, mentors, and study partners, and how they had seen students come to Christ and be transformed.
Bless your community. Spread the good news about Every Student Sent to all of the churches you serve. Schools are finding that this increases community engagement and enrollment opportunities. Send this ESS Churches Page, and this City Movement Page.
College Planning Software for Counselors If you are looking for an alternative to systems like Naviance that are much lower cost, and can integrate with Every Student Sent, talk with us about a package and we have with our partners.
Parents are key

Every Student Sent helps parents disciple and guide their students towards good college choices, an exciting vision they own, and a rich community of friends, mentors, and study partners. They will appreciate the practical resources on the Parents Page to help their kids find the right calling/career/major, reduce the cost of college, and minimize student debt, so that younger siblings will be able for afford a Christian education at your school. See the Media Kit for draft emails to parents and newsletter content.
The growing set of resources for students and parents on Every Student Sent includes:
(Click on the below images. You will need to take a minute to create a free account for yourself to have access. Please register via the red button on top. We recommend registering as a parent or school counselor. You can change that designation later.)
Success for every US Student:
Disciples who Multiply

|

Right Career/Calling/Major

|

Minimal Student Debt
Worldview
Click to see initial content on Worldview from Summit Ministries. More content is being provided by other recognized national ministries.
Career & Major
Click to see initial content on Calling, Career, & Major from Crown Financial Career Direct. More content is being provided by other recognized national ministries.