No Student Sent to College Alone!
Connecting now with friends and leaders on mission
Students and parents will be excited to learn that your graduates can be in a group all summer with incoming Christian friends and leaders at their future college. See the Church page for testimonies on how churches have reversed the 70% college faith drop off and instead had students lead others to Christ and return to your group to share this! See this Call to Action by Josh McDowell.

COMMUNICATION TOOLS
Text for Bulletin (applicable all summer)
College-bound students and parents: The first 72 hours on campus dictates friends and faith outcomes. Don't let your students start college alone! Help them connect now with Christian friends, campus ministries, and churches at their future college at EveryStudentSent.org!
Bulletin Insert or Social Media Post
(Right click and Save As)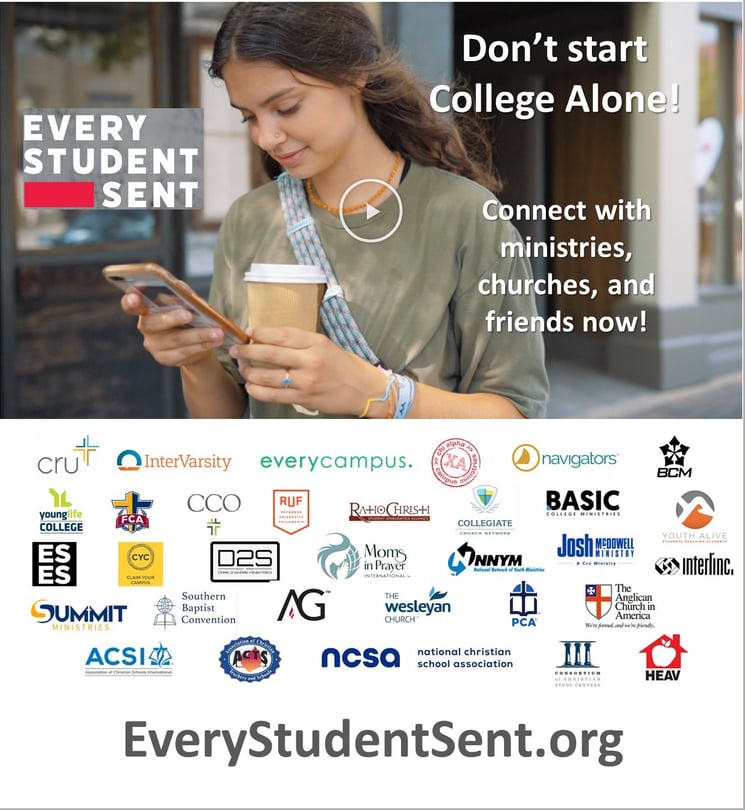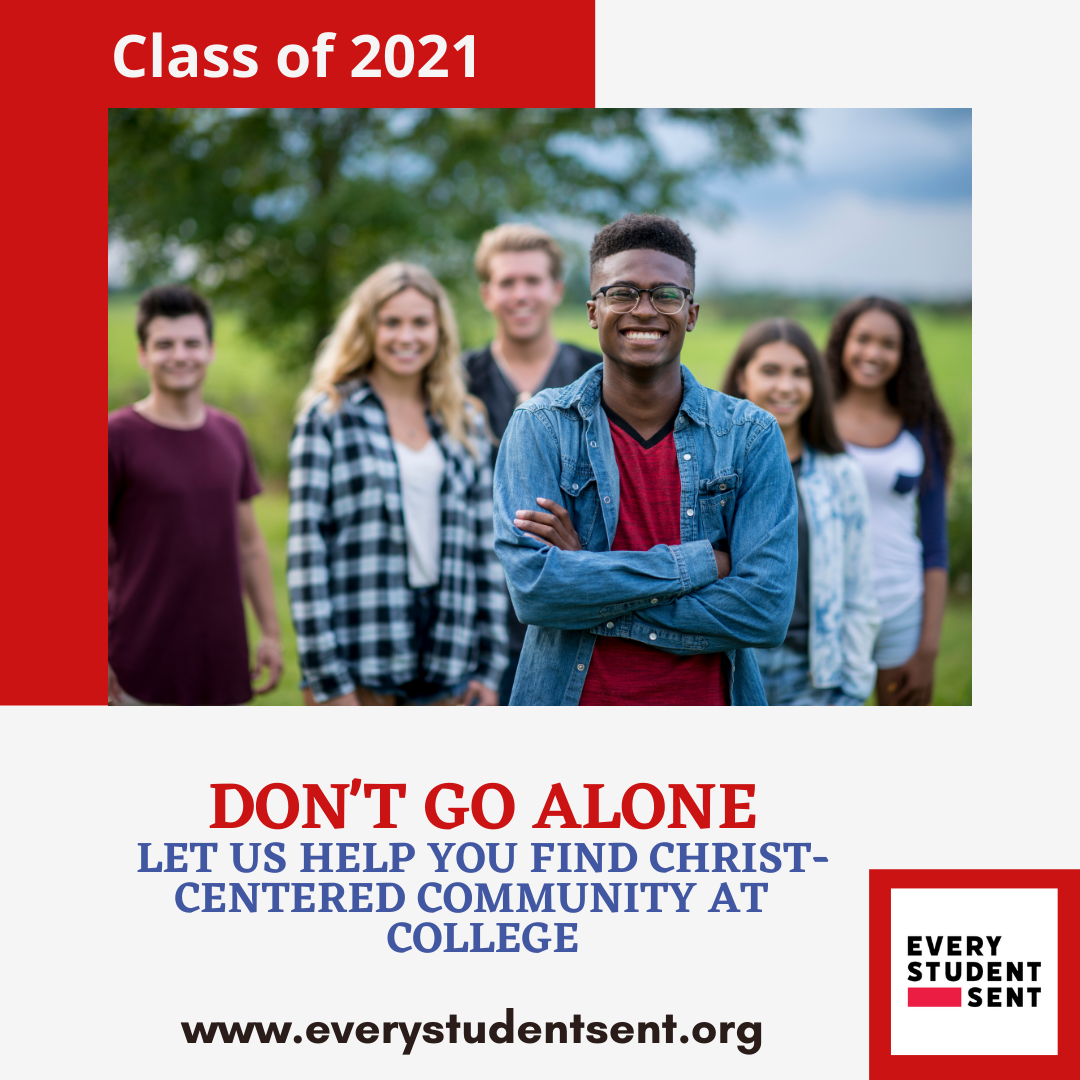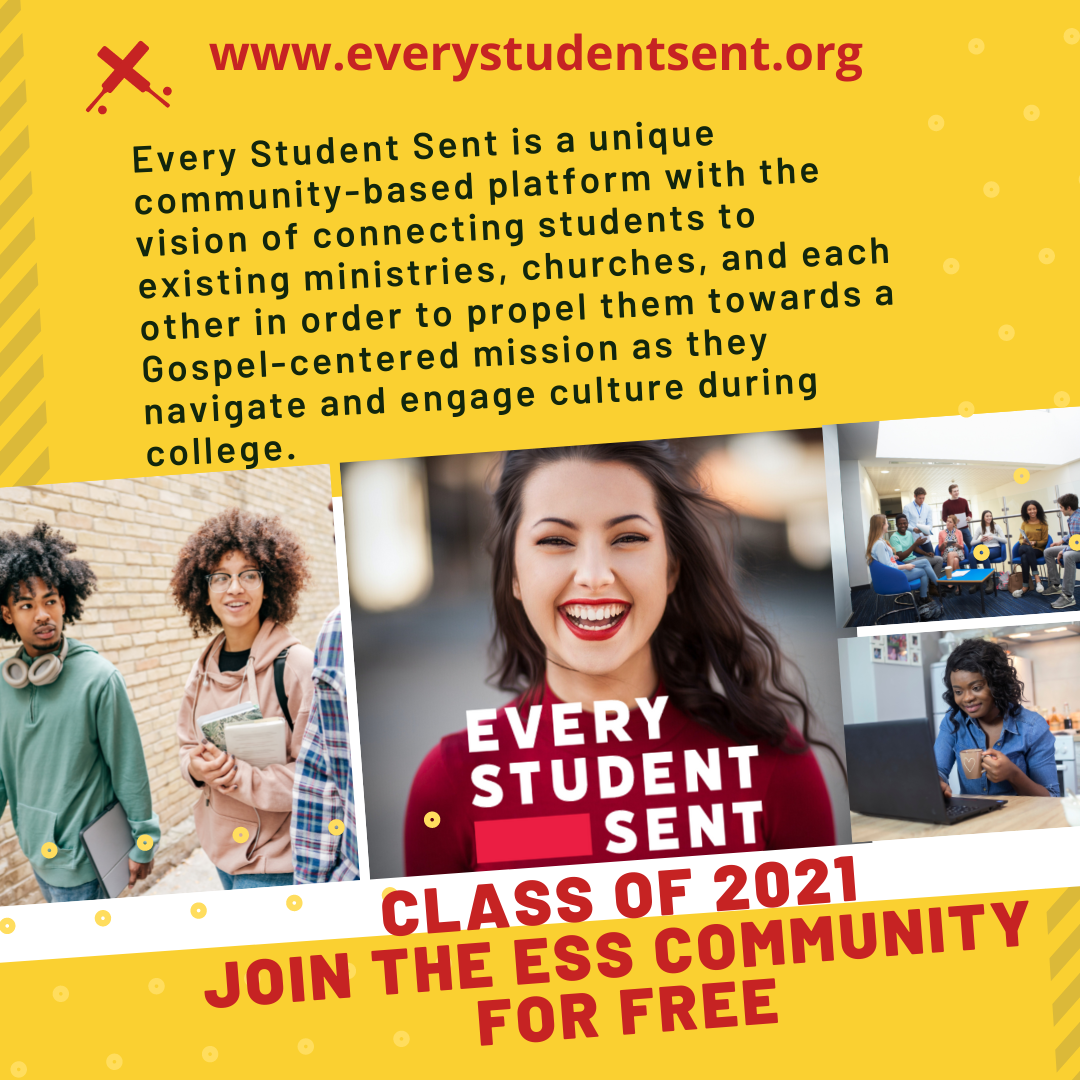 Videos to share in church or Social Media
Click YouTube Share to get URL, or download MP4 from Media Kit
70% Drop off + How ESS works - 3 Min
Emails to students and parents.
Mobilize Students:
Give your students ministry experience and let them share ESS with their friends in church. They can start today and also join monthly Zoom gatherings 8PM EDT the first Tuesday of each month.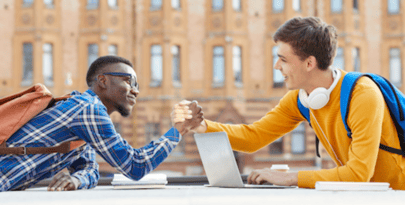 Upload Students
You can also upload all your 10-12th grade students so they will be invited into Every Student Sent. You will have a dashboard that enables you to see at a glance their level of engagement, so you can assist as needed. See midway down the Church page for more on this.
Mobilize Parents:
We can equip parents to help you and your youth ministry with college transition and to spread the word to other parents. Just have them to to Every Student Sent and find the Parent Page in the Engage menu. From there they can join a social group and connect with us.
Share these pages:
Copy and paste the URL into your document:
DID YOU MISS SENT 2021?
The powerful content is broken into 7-minute segments in COURSES, also great for Youth Group meetings.
Preparing and connecting high school students for college

Connecting students to college ministries and churches in advance positions them for exciting mission on campus and also reverses the 70% college faith drop-off. Students and parents will be forever grateful! Encourage your grads to return during Christmas break to share how God met them on campus!
To learn more or arrange an introductory Zoom call just contact us below: