Do you have a high school Junior?
Here is a special program for Churches and Christian Schools
If you can interest your church or school to register 5 or more students, this Pathway to College program is only $99/month and you can cancel any time.
Now you can have the nationally known team from College Assistance Plus assist your family with selecting the right college, finding the right major and direction, and reducing the cost of education. We are glad to arrange a free strategy call with you to help you in your planning. We offer full comprehensive college consulting via various plans including the popular $99/month Pathway to College that you can cancel any time. Just email john.decker@everystudentsent.org or call 315-480-1232. He will also be glad to arrange a free strategy session during the day or evening, when you send him this information.
The ESS & College Assistance Plus Team
Every Student Sent understands the importance of minimal student debt and the right career in the lifelong success of students today. ESS has partnered with a leading national firm and a dedicated team from College Assistance Plus to serve families with this expertise of a special dedicated team. We chose College Assistance Plus due to their strong faith alignment and depth of experience and success over the past 17 years.
The College Assistance Plus story: Paul Celuch, had been teaching Crown Financial Ministries classes as a result of his friendship with Crown Founder, Larry Burkett. Paul started College Assistance Plus in 2004 in response to the student debt that was impacting young adult lives. As a team, CAP and ESS together provide free Zoom strategy sessions for individual families, churches, and schools, and services for families.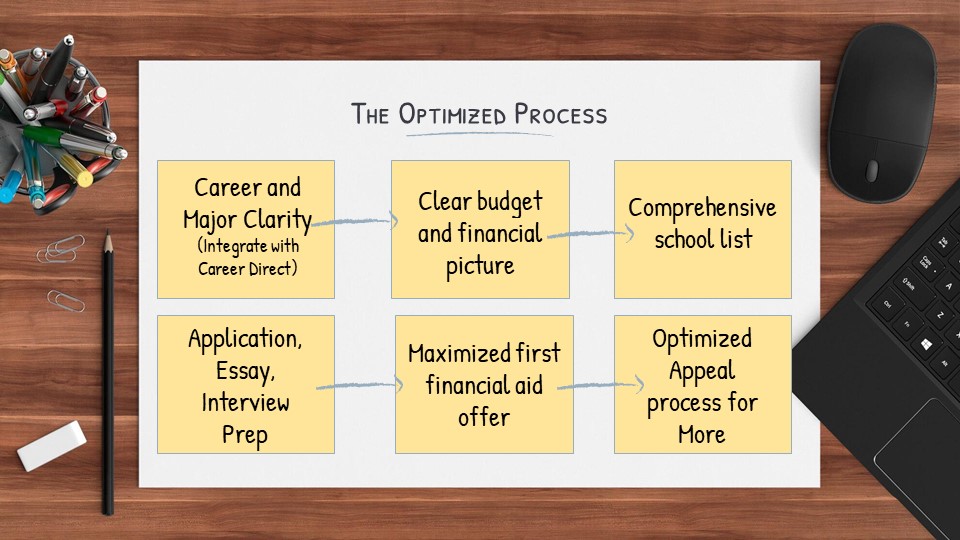 Two Ways we can help
(click red links)
[INFO]

Full Dedicated Counselor program. Can start during 9th-12th Grade. Various price points. Contact John Decker at john.decker@everystudentsent.org

Start High School Junior year

-

Pathway to College

$99/month cancel any time. See below presentation and description.

Ask us about programs for schools, homeschool associations, and churches.
Reducing Collage Cost - How It Works
In 2004, College Assistance Plus pioneered an effective process to successfully appeal and reduce college costs. This continues today. During the past 5 months, they have saved families an additional $1.2M over and above the excellent college offers they received. See this 2-minute overview from Paul Celuch.
PATHWAY TO COLLEGE INCLUDES:
Two relevant, timely webinars each month
Live Q&A with each webinar
Personal consulting with your family's own dedicated counselor (1 hour live per month; plus live Q&A during webinars, plus background work they do for your family)
Access to CAP online college planner - keeps all communications with your counselor plus tools for college searches, calendar of what is next and list of action items
Detailed To-Dos every month to ensure the right steps at the right time
Our expert opinion and experience to help you develop your college list
Career and Major discovery and planning
Comprehensive college guides, monthly checklists and instructions for every step of
the process including SAT/ACT prep, scholarships, virtual visits, FAFAS, essays and
determining your EFC.
Expert explanations for complex college forms; Review of all important forms upon
request including FAFSA, CSS Profile™, Common Application
Application, Essay, Interview Prep - assistance from our team of experts to obtain the best first offer
Scholarship appeal strategy
$99/month
You may opt out anytime
SEE HOW TO GET STARTED
CAREER DIRECT FAMILIES - CLICK HERE INSTEAD & INDICATE CONSULTANT
Ask us about programs for Schools and Churches
To learn more:
Email john.decker@everystudentsent.org
When families miss any of these 3 goals,
the best plans for your students come off the rails!
Community & Growth
With the right friends, mentors, and missional mindset, students can finish college as mature leaders and disciples who make disciples.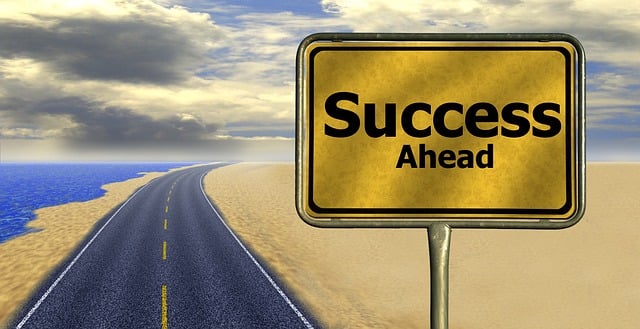 Right Career & Calling
Students who select a major grounded by a vision of how God made them and understand marketable fields are best prepared
Minimal College Debt
Its too easy to spend too much for an undergrad degree so that life is crippled for many years. Learn how to reduce college cost.